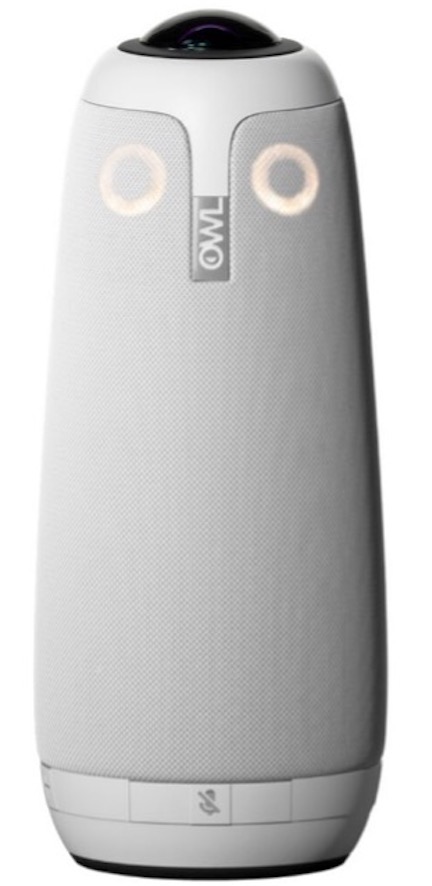 Gathering Together, Separately
"In fact where two or three have gathered together in my name, there I am among them." Matthew 18:20
It was the heart of the pandemic and I was leading an online Bible study about self-image. We were trying our best to be the Body of Christ as God intended: gathering virtually around the Word to encourage and comfort one another, to learn from each other and grow together, but it just wasn't working. After asking a question and once again having those bodyless heads in their own little squares stare blankly back, I knew that no matter how hard we tried it would just never be the same as being in the same room together.
In the months and years since then, it's been much more common to have virtual visitors for our in-person studies. And still, with more fluid conversation and interaction, it's a non-ideal experience for the person attending from home. They usually only have a view of the pastor's face with no idea who else is in the room. There are no visual clues to the group that those people at home want to add something to the discussion, so they are usually relegated to being the fly-on-the-wall straining to hear comments picked up by bad laptop microphones not designed for the task.
However, at our congregation we have recently started using a technology that solves many of these problems. I am still a firm believer that it is better by far for believers to be sitting in the same room together as they study the Word, but if that is not an option this device does help the person joining from home feel more like they are a part of the group instead of a passive observer.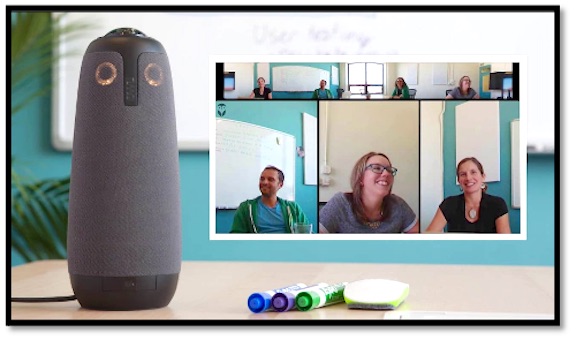 It is called the Meeting Owl and it is made by a company called Owl Labs. It is a camera, microphone, speaker, and software in one device. The Meeting Owl sits in the middle of the group instead of on the side. The 360° camera can see everyone in the space and the microphone is omni-directional, so it picks up all the participants as well. The speaker is powerful enough so everyone in the room can hear what the online attendees are saying clearly.
What makes this particular device unique is the artificial intelligence that is built into it. The 360° view is always visible at the top of the viewer's screen, but when a person is speaking, the camera zooms in on the speaker and displays them in the larger section of the screen. If another person begins to speak, instead of simply switching views, the software splits the screen to add the new speaker. Up to three individuals in the room are displayed at a time. If the first person is done talking, they'll fade out of the view after a little while, leaving only the people speaking in the larger image. Basically, it is mimicking your natural behavior of giving your attention to the people currently speaking in the group conversation.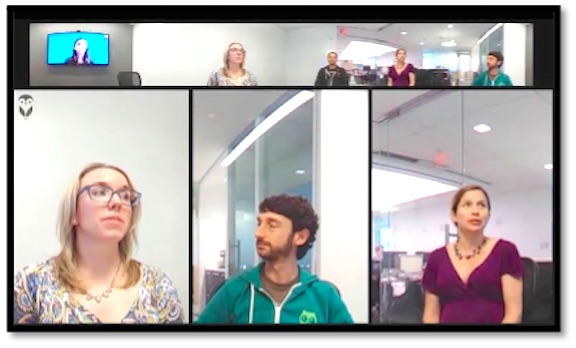 For the initial setup you need to download an app to your phone, but after that there is no software that needs to run on your computer to make the Meeting Owl work. You simply plug it in and use it as you would any other webcam. Because of this, it can be used with Zoom, Microsoft Teams, Google Meet, or any other web conferencing software. The picture to the right gives you an idea of what people joining from home will see.
To purchase a new Meeting Owl 3, you can expect to spend about $1100. There are additional accessories you can purchase that may increase the cost, but even for larger boardrooms the base unit has worked very well for us. There is certainly some sticker shock here but be aware that used, like-new models can easily be found online for less than half this price. I was able to get the one I purchased for $300 and they are routinely available for about $400.
Besides compliments and expressions of thankfulness from people joining from home, I have noticed other blessings of using this device as well. There is greater participation from our online viewers and more natural conversations. For those who are unable to be there in person, it is certainly better at mimicking the experience of being together than a traditional webcam. We have been able to use it for Bible studies, confirmation class, and board and committee meetings.
While it is better to be together, when that isn't possible it makes sense to create the best possible experience to enable brothers and sisters in Christ to learn together, rejoice together, and build one another up in love. I do believe that this device, and other AI webcams that will follow suit, can be used by our congregations for the good of our people and to God's glory. >
---
Translate this page into your language
Return to original language with "show original" button at top left.