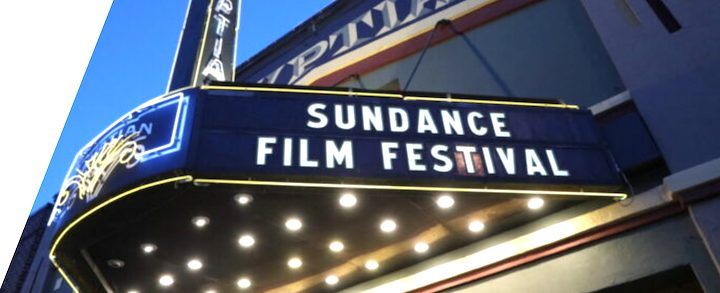 Bethany Students Seek to Study Christian Filmmaking at Sundance
Every January the Sundance Film Festival, the largest film festival in North America, takes place in Park City, Utah, with tens of thousands in attendance. The event bills itself as, "the ultimate gathering of original storytellers and audiences seeking new voices and fresh perspectives" ("Sundance Institute").
The festival provides the first look for films that are likely to set industry trends, often for years to come, and grants access to the creative and productive minds responsible for these works. Some films, like The Usual Suspects and Four Weddings and a Funeral go on to become runaway mainstream successes, while others, like The Blair Witch Project and The Big Night set new trends in storytelling and filmmaking that continue to this day. The opportunity to take a first look at the most aspirational films around alongside the people responsible for creating them makes attending Sundance a common coming of age experience for college filmmakers.

Alongside Sundance is a gathering of Christian filmmakers and students eager to discuss the Christian's role in the world of film and media. This concurrent event is called the Windrider Summit. Supported by a large number of Christian organizations and educational institutions, this group offers an additional "fresh perspective" to the largely secular world of filmmaking. The perspectives and insights in this group are particularly valuable, as film has often been considered a missed opportunity for Christians in sharing the faith they have and the reason they have it. This results in a potent combination: an inspiring venue, surrounded by inspiring people, and motivated, Christian students who want to share what inspires them.
This year a group of Bethany students and professors will be in attendance to learn and contribute from our unique and valuable perspective. Bethany has a long track record of supporting efforts to spread the gospel through channels that will be compelling and reach more ears. Storytelling has been a cornerstone talent for every student involved in filmmaking at the college. Over the past two years our MART (Media Arts) students have won four Student Production Awards from the Upper Midwest Emmy® Chapter/Foundation as well as the Finalist award and Best of Fest at the Eagan Art Block Short Film Festival.
Beyond this very direct connection, Bethany also has a long tradition of seeking to share faith with the world in compelling and expressive ways. The Bethany speech and debate team has a long-standing tradition of excellence, backed by numerous national awards, and the theater department has been writing and producing Christian performances that are recreated all over the country. Bethany's presence at Sundance ultimately seeks to position these traditions alongside the most contemporary works of film. The contingent of students anticipated to attend the event represents a wide range of majors and interests, each representing areas of expertise critical to effectively producing Christian works in film.
Students representing film and broadcasting are, naturally, expected to attend. Additionally, students involved in closely related fields such as media arts, communication, and theater will join the group. But students from fields that may initially seem unrelated, such as engineering, psychology, business, and legal studies have also expressed an interest in going to the festival. The reason for this interest goes beyond simple curiosity. Students in these areas see opportunities for their talents and training to be compellingly employed in bringing the gospel to the world. It is easy to think of the job of missions as one that is limited to those who do the speaking, or who directly enable those who do the speaking. It is a tremendous blessing to have a new generation of Christian men and women who see a role in Jesus' Great Commission for themselves no matter what field they are in.
Support for these students on this trip would, of course, be greatly appreciated and go a long way to enabling the brightest minds to attend. The tickets themselves can be pricey on a student's budget at $479.02, gas prices put the cost of a large van of college students at $800, and sharing an AirBnB as a group will come to an estimated cost of $2500-$3000 for the group. The fact that students, already accumulating significant costs to attend college consider these prices worth paying speaks volumes to their dedication and the value that this trip provides.
If you can help send a capable student to Windrider and Sundance we would deeply appreciate the assistance! Please contact Ben Lundsten at blundsten@blc.edu
We look forward to following this article up with a report on what occurred, what advances were made, and what opportunities Bethany students generate and explore following this adventure!
Work Cited
"Sundance Institute: The Sundance Film Festival." Sundance Institute
---
Translate this page into your language
Return to original language with "show original" button at top left.