Technology and a 21st Century Exploratory Mission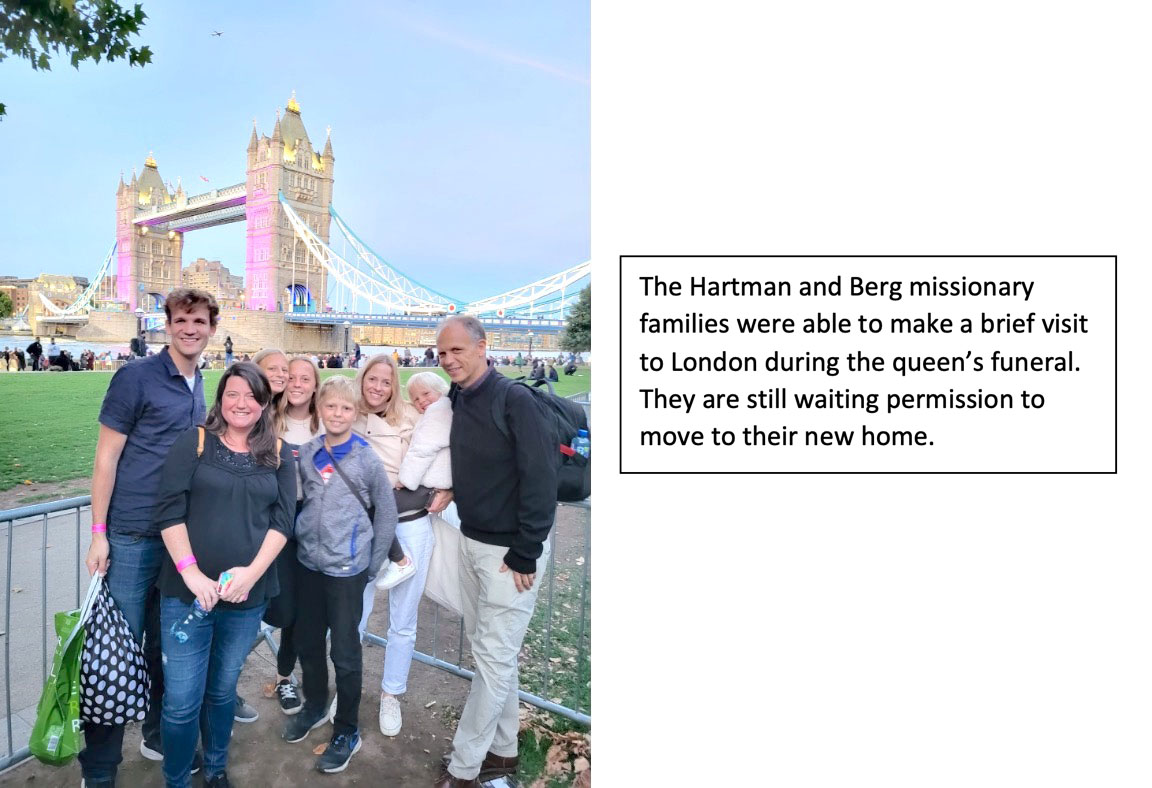 In October 2021 God privileged me to receive the call to serve as the first WELS exploratory missionary to London and the United Kingdom. Ten months after accepting the call, our family continues to wait for legal matters to be resolved so that we can move to our new home. When I accepted the call, little did I grasp just how much waiting can be involved in beginning a new world mission assignment. I am not the first.
It was late spring, thirty years or so after Jesus' resurrection. Having nearly been "torn to pieces," the Apostle Paul finds himself under guard in the Roman barracks in Jerusalem. "The following night the Lord stood near Paul and said, 'Take courage! As you have testified about me in Jerusalem, so you must also testify in Rome.'" (Acts 23:11) It took over two years of waiting in the palace prison of bribe-seeking governors before Paul would undertake a treacherous voyage and reach Rome as promised.
Four years passed between the discovery of a ripe mission field in Africa by WELS missionaries and the first worship service on that continent through a WELS mission effort.
Waiting and patience may be normal in all world mission startups, but technology certainly has impacted how we wait.
(1)
This summer we realized a need for flexibility in education during this transition, and so we enrolled our four children in an online academy. Online school allows our family to stick together as we work to move to our new home. It is also a blessing to Rachel and me over the traditional home schooling option because neither of us is gifted to home school our children.
(2)
In addition to flexibility, online school gave our family great freedom. We didn't need to hunker down in a house in the Midwest and wait for legal matters to be resolved. Encouraged by others to make this a time for personal growth and family bonding, we decided to spend a month in Jerusalem. Online tools such as AirBnB and Kayak enabled us to find and organize an unexpected last-minute trip.
(3)
Our kids participated in what they called the B.R.E. (Best Religion class Ever). We spent mornings exploring Jerusalem, and weekends exploring Israel. Due to the time difference, online classes were in the afternoon and evenings. Our time in Jerusalem was greatly enhanced through WhatsApp and YouTube. Using WhatsApp and YouTube, their Grandpa, a retired pastor, was able to participate actively to develop lesson plans for our time in Israel.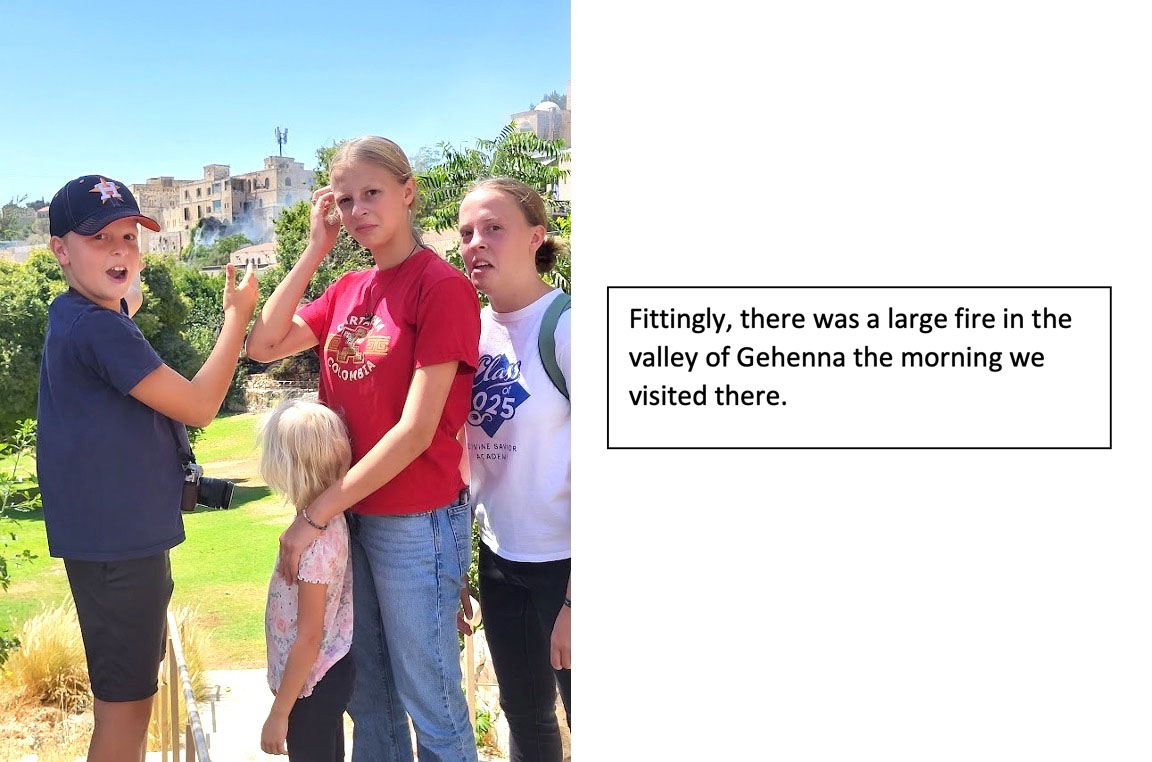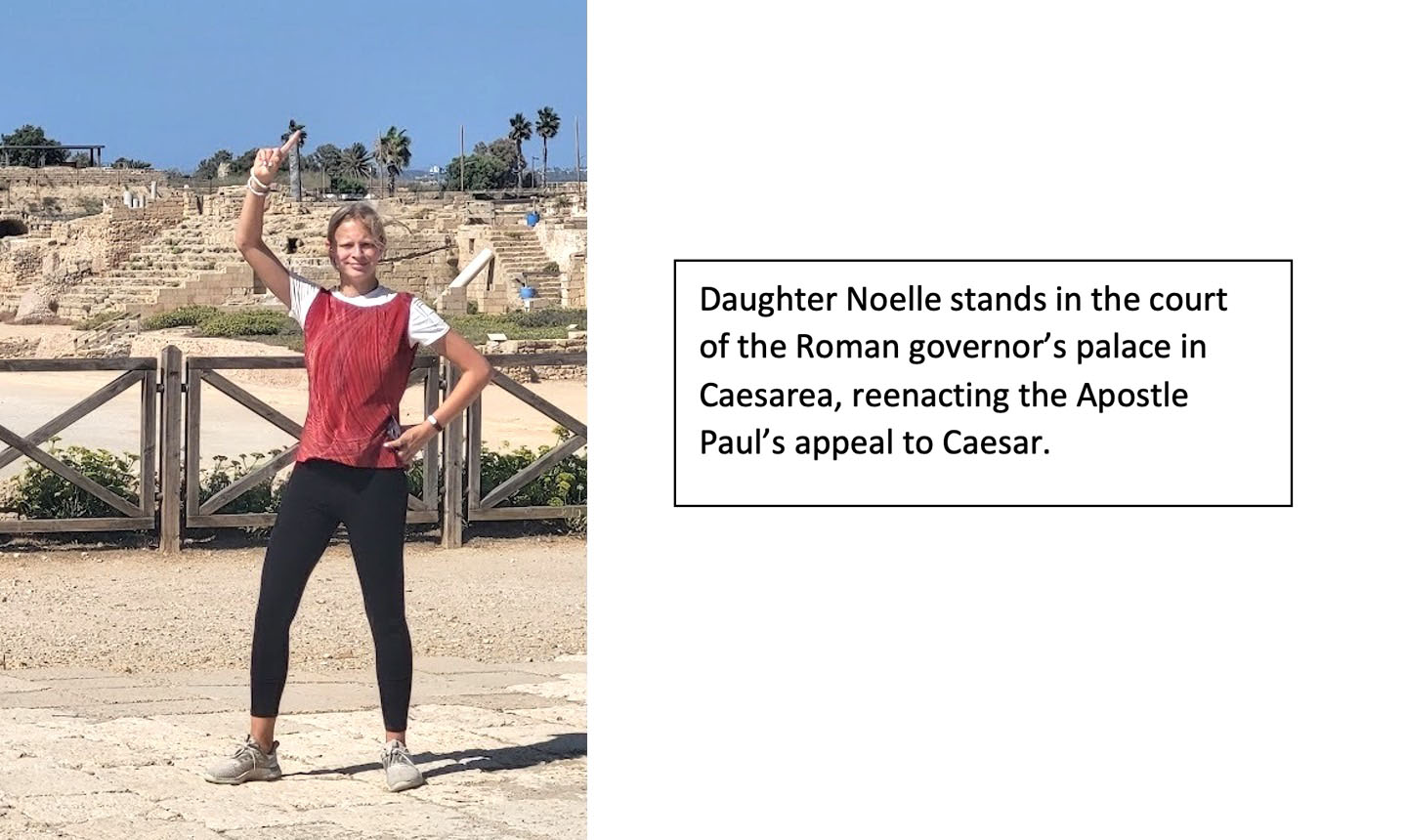 (4)
My wife Rachel is a writer. She is able to continue to work with her clients as a digital nomad from wherever we are.
(5)
After Israel, we moved temporarily to Portugal. The kids continue online schooling, explore Europe and participate in local dance and soccer schools. I spend time with our sister church here, learn about ministry in Europe, build relationships, and strive to help our sister church adapt Academia Cristo into Portuguese.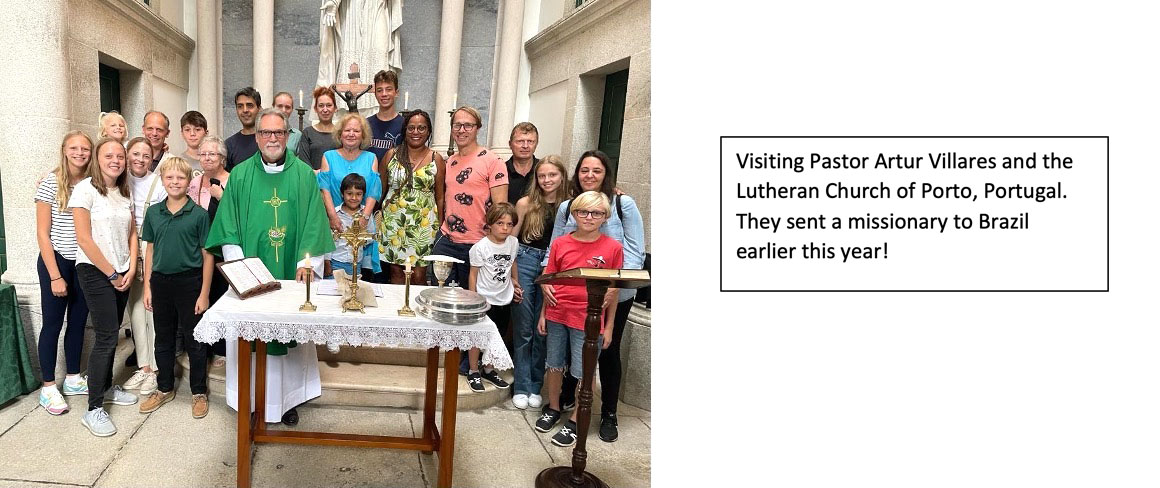 (6)
While ministry in England is yet to fully begin, we have been able to start weekly online Bible study and worship there using Zoom and YouTube. This at least allows us to stay in touch with initial contacts and build friendships.

I have learned through Academia Cristo's ministry in Latin America just how valuable in-person time is. At the same time, I've come to appreciate how Zoom, WhatsApp and other online connections can build relationships so that when you meet in person it's like you're meeting old friends.
(7)
Additionally, the four WELS called workers in Europe use Zoom and WhatsApp to maintain contact and build our new team.
Our story is interesting, but not unusual in these times.
The reason I share is because I believe our story highlights several issues.
1) Our family is living the life of digital nomads. This is a lifestyle that is becoming more common. How can our churches serve digital nomad members?
2) I don't believe we should just look at how to serve people. Digital nomads are typically people with entrepreneurial gifts. They're self-starters. How can the church use digital nomads? How can the church turn digital nomads into missionaries?
3) Using YouTube to learn about Jerusalem and Bible history highlighted the reality that there is both reliable and unreliable information on YouTube. How can we help members identify the good and bad on platforms such as YouTube?
4) While so much can be done digitally, why do we yearn for in-person time with people in England?
---
Translate this page into your language
Return to original language with "show original" button at top left.